Vinatech has carried out the installation of the black grid type supermarket shelf for Co.op mart supermarket in Dai Phuc Village, Binh Chanh District, Ho Chi Minh City. This projects that have contributed to demonstrate the prestige of Vinatech Group in the supermarket shelf manufacturing market for large retail Corporate throughout the country.
1. Advantage of grip type supermarket shelf.
Grid type supermarket shelf (iron mesh) is a common type that many customers has preferred due to the most competitive price of all type in order to optimize the customers benefit from saving the initial investment cost effectively but still keep the aesthetic feature as well as the scientific display characteristics.
The back board with grid type could create an airiness to the store.
Impression and professional Displaying.
Easily management to avoid from losses.
2. Grid type supermarket shelf picture in Co.op Mart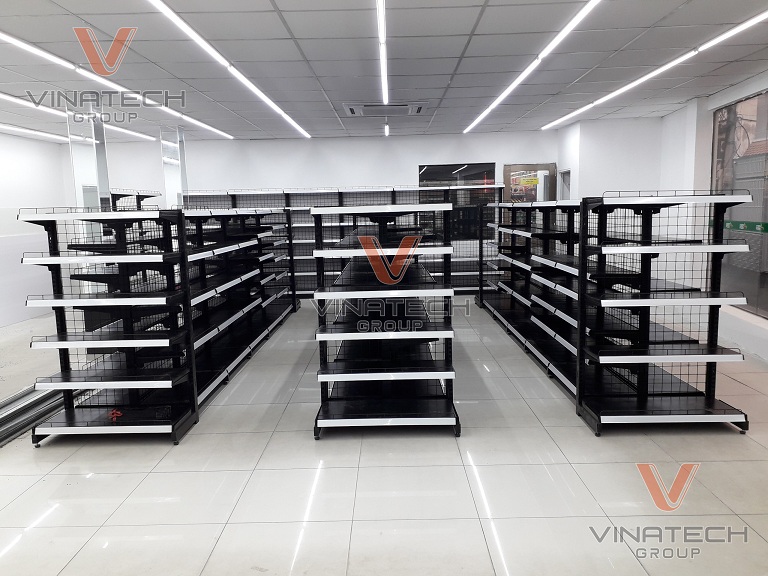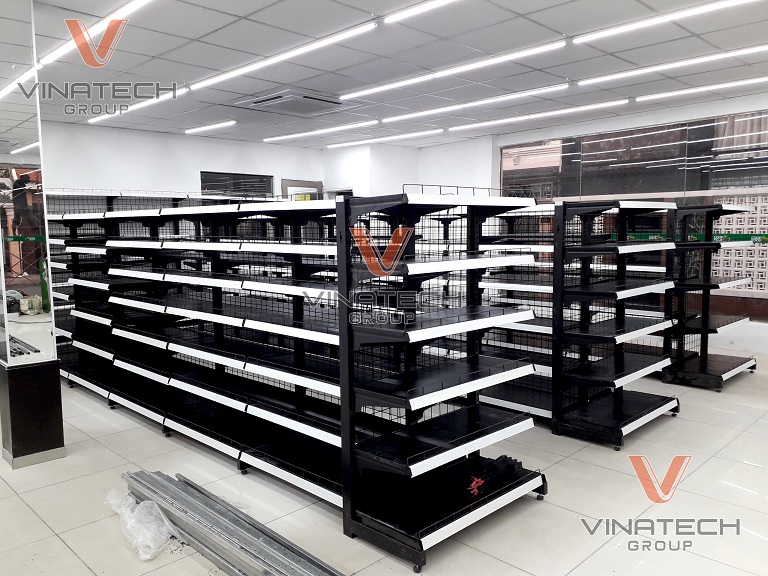 Black grid type supermarket produced by Vinatech Group
3. Vinatech Group leading 1st position in the supermarket shelf manufacturer in Vietnam.
Vinatech Group has a modern automation factory in Hanoi City and Ho Chi Minh City, able to fully meet many customer demand as well as produce a variety of product models.
In addition to the grid type supermarket shelf as mentioned above, Vinatech Group is also well-known as punched back board type and plain back board type with high loading capacity, durability and luxurious & modern models.
Vinatech has selected high quality steel materials from high reputation supplier such as Hoa Phat, Hoa Sen combined with imported paint powder, … Therefore, the final product has an outstanding hardness.
Product design according to modern European standards, optimizing the ability to display goods.
Vinatech Group help the customer to optimize the store space to be professional and impressive
Durable value and and save the investment cost.
For free consultant, please feel free to contact Hotline 0978.755.579 for prompt feedback.