This is one of the "huge" projects that have affirmed the brand reputation of Vinatech Group in warehouse rack manufacturing industry. The system of medium duty rack has been installed for the warehouse of Aeon Mall Center- the big retail Enterprise from Japan.
1. Project Details
Client: AEON Mall Ha Dong Center
Address: Duong Hoi Village, Ha Dong District, Ha Noi City
Commodity: Medium Heavy Duty Rack
Installation Place: Shopping Center
As a well-known retailer in Vietnam market, Aeon Mall Enterprise has built the 2nd shopping center in Hanoi, with a large density of goods display as well as bring the green and modern space for customers. In order to serve a large volume of goods for customers' shopping demand, Aeon Mall has built a modern warehouse system to store goods. Accordingly, Aeon Mall has selected Vinatech Group as a strategy partner to cooperate in manufacturing and installation the entire high-quality medium duty rack system for this warehouse.
Vinatech Group has been selected as a strategy partner to cooperate in manufacturing and installation the warehouse rack system for AEON Mall Ha Dong Center. With characteristics of large volumes, diverse in type, size, loading capacity, the medium duty rack has met all the requirements of storing goods for large warehouses.
Warehouse rack manufactured by Vinatech Group are capable of high loading capacity, modern design according to European standard, high durability, safety for use.
Medium duty rack are designed with many compartments structure, iron frames and shelf made by tole, plywood or pallet. Medium duty racks are used to store goods and can withstand loading capacity upto 200-700 kg /level. Number of shelf level is designed according Buyer's options..
Medium duty racks are assembled by nuts & bolts in order adjust the height of shelf level easily to be suitable with needs of use.
2. Picture of warehouse rack system in Aeon Mall Ha Dong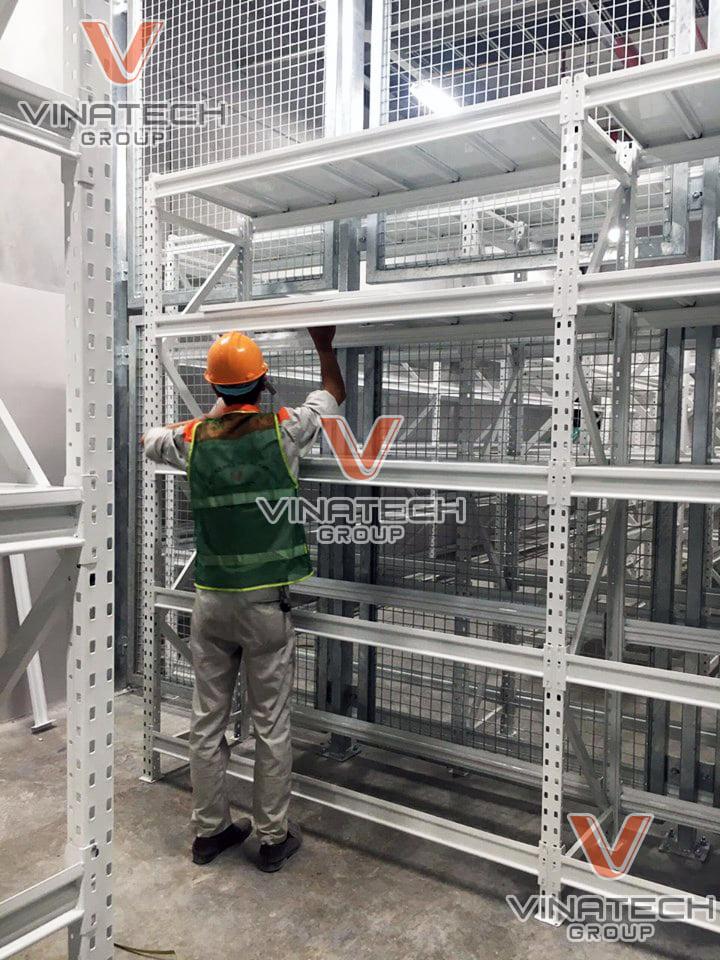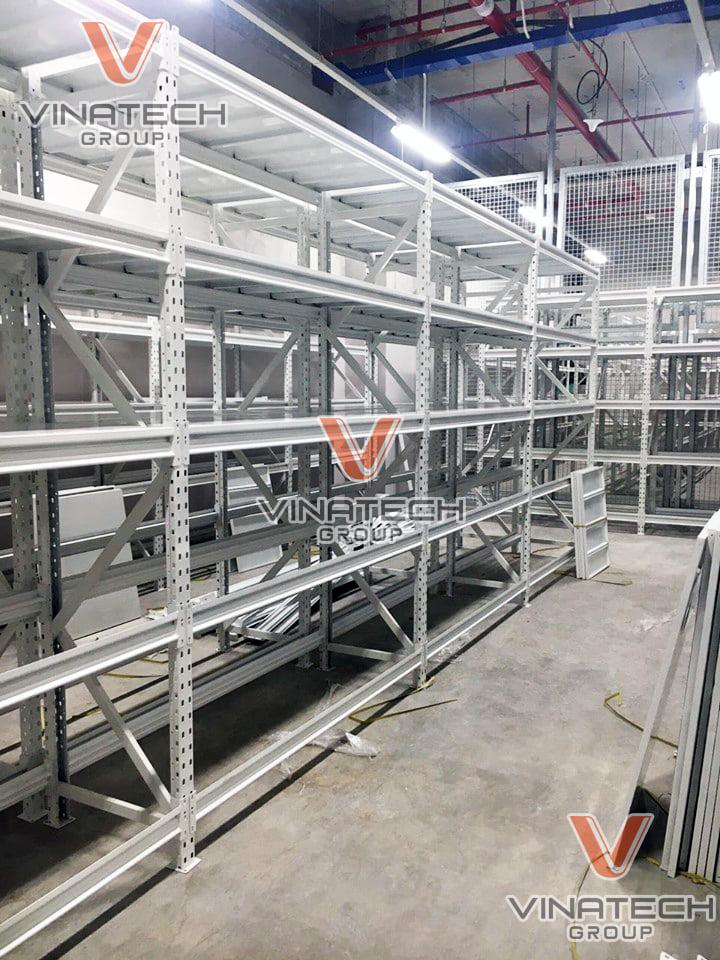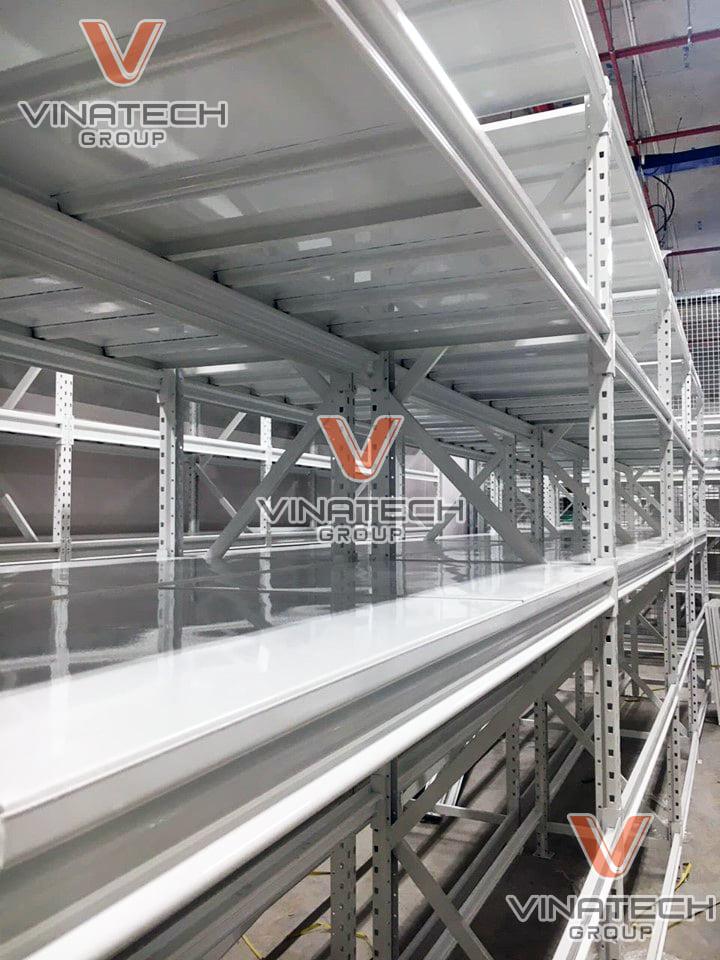 3. Customer's benefit from cooperation with Vinatech Group
Optimize 70% of warehouse areas
Save up to 50% on investment costs
Management effectively and professionally.
Match with any customer demands.
Free consultation, warehouse layout design
Commit to delivery, installation on schedule
Warranty period up to 60 months
For free consultant, please feel free to contact Hotline 0978.755.579 for prompt feedback.