Vinatech completed the installation of racks at Dong Duong Plastic Company warehouse in Pho Noi A Industrial Park, My Hao district, Hung Yen province. Vinatech not only provides quality products, but also assists customers in receiving quality service, prestige, and long-term warranty.
Project Information
– Investor: Dong Duong Plastic Company
– Location: Pho Noi A Industrial Park, My Hao District, Hung Yen Province
– Category: Warehouse shelves in Hung Yen
– Area: > 500m2
– Type of rack used: Selective racking system
Issues and Solutions
Vinatech completed the racking project for Dong Duong Plastic Company in Pho Noi Industrial Park, Hung Yen Province, in July 2021. The company stores chemicals for agriculture, and industries such as rubber, water treatment, cosmetics, food processing, electronics, garment, footwear, environment, paint, ink, and so on, as well as local and worldwide distribution of chemicals, packaging, and pallets.
The company wishes to create a warehouse with a high storage capacity, a spacious double space suited for forklifts, import and export trucks, and a diverse volume of goods, different sorts, and heavy loads. Because the company's goods are stored on pallets, Vinatech has encouraged customers to use chosen racks in conjunction with a plastic pallet system.
The selected rack employed has four storage compartments with a total storage capacity of 6600 pounds per floor. Large compartment height excellent for storing things. The lane is vast, and the aisle between the racks is also wide, allowing forklifts to move between rows of racks to pick up items.
Actual Photograph of the Installation of Racks at Dong Duong Plastic Company
Let's rapidly update the images of heavy duty racks at the Hung Yen warehouse completed by Vinatech Group's technical team: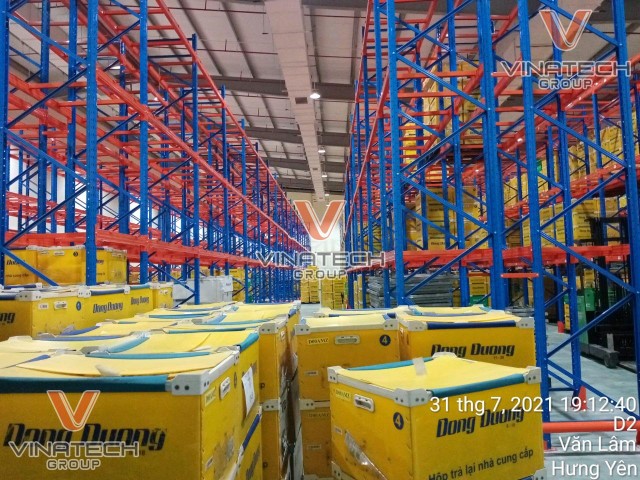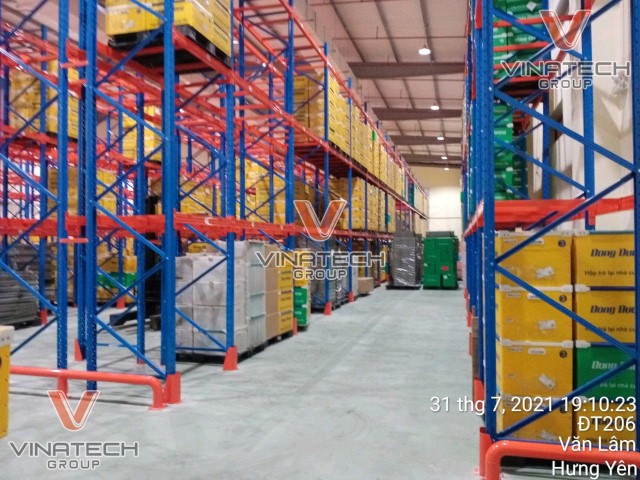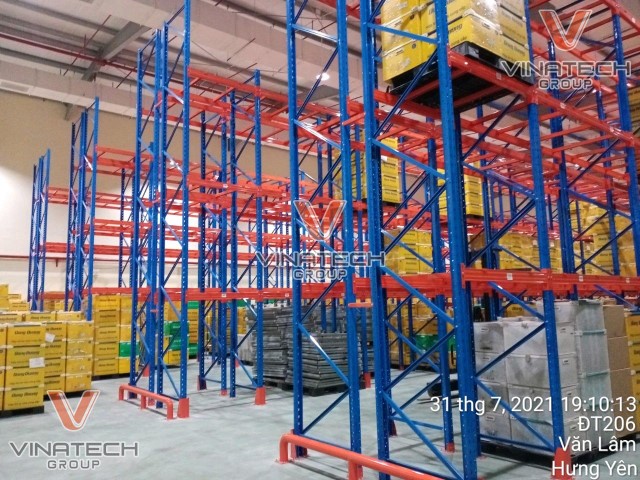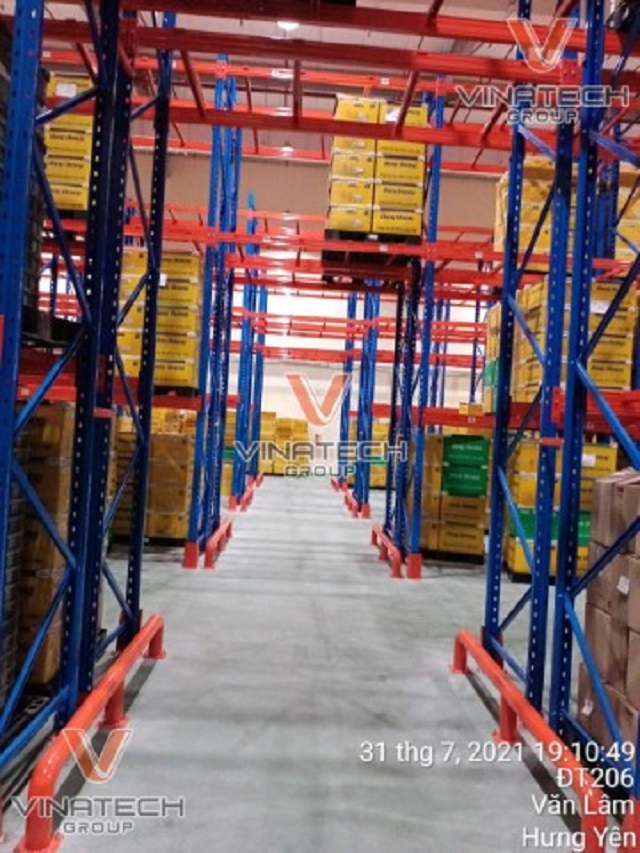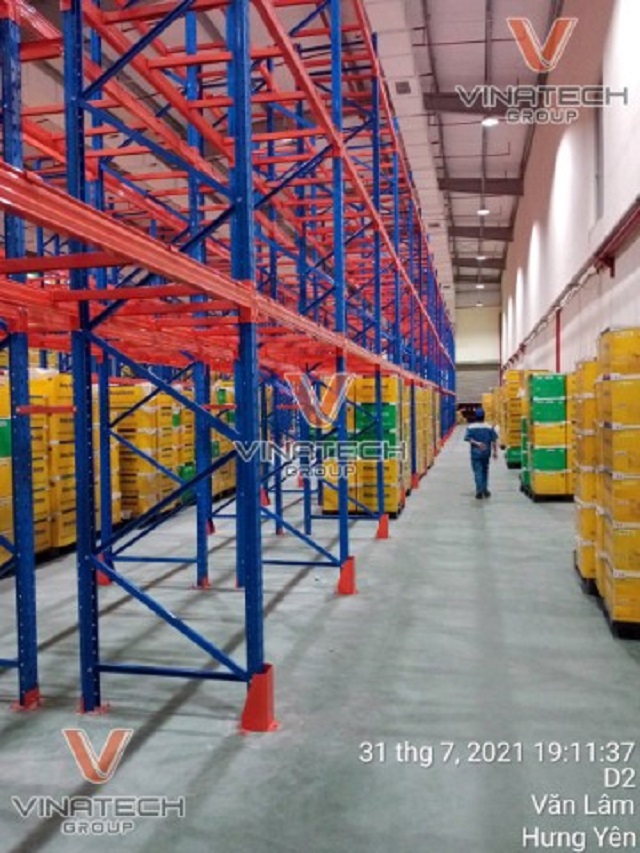 Vinatech Gains Client Confidence
Vinatech is happy to offer high-quality products and expert services to customers with over 11 years of experience in manufacturing and trading racking products. Products are made of high-quality cold-rolled steel, grade 1, which is sturdy and long-lasting. To avoid rust and abrasion, the surface is electrostatically coated.
Customers who purchase items from Vinatech will receive the following benefits:
– Free measurement and on-site survey
– Free consultation, 2D-3D design based on customer requirements
– National shipping and installation assistance
– All orders come with a 12-month warranty.
– Willing to answer all inquiries and provide committed assistance during product use
– Simple and easy payment
Customers interested in purchasing racks to store items in warehouses or industrial parks could call us at 086.758.9999 for assistance and straight quotations. Vinatech is delighted to assist you.