Vinatech Group has just completed the project of supplying and installing the warehouse rack system for Thai Gia Hung Phu Quoc Company in Kien Giang Province. This is one of the warehouse rack projects that affirms the prestige and production ability of Vinatech Group in domestic as well as international market.
1. Project Details
Client: Thai Gia Hung Phu Quoc Co., Ltd
Areas: > 400m2
Commodity: Selective Rack, Medium Duty Rack
Installation place: In the warehouse
Address: Duong To Village, Phu Quoc Town, Kien Giang Province
Vinatech Group is fully in charge of manufacturing and supplying entire medium duty rack and selective rack system for the warehouse with the areas upto 400m2 which was belong to Thai Gia Hung Phu Quoc Co., Ltd
After the installation completed, the Client has accepted to sign the Acceptance Certificate immediately to authorize the quality of products, colors, sizes, shelves. All of them have matched the Term of contract as well as the approved design.
Warehouse rack Project for Thai Gia Hung Phu Quoc Co., Ltd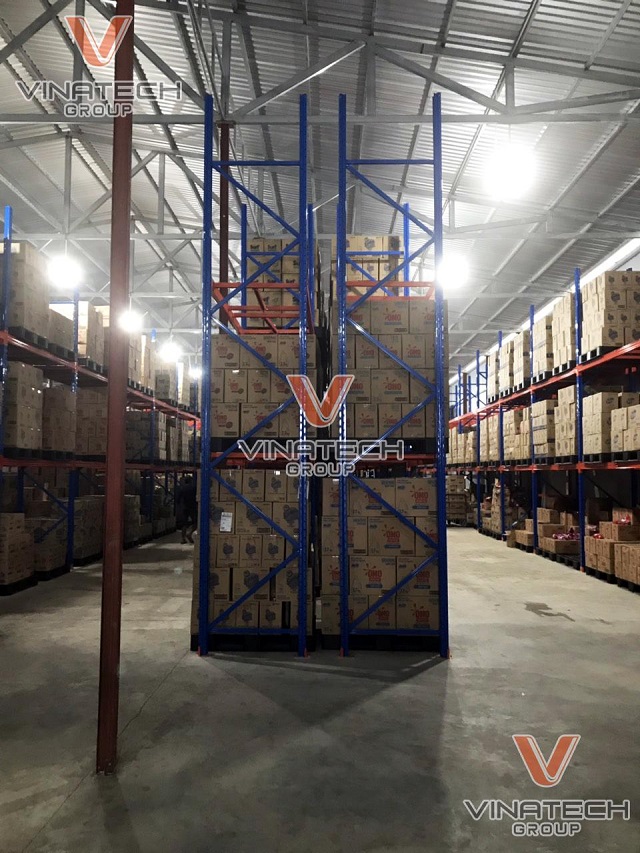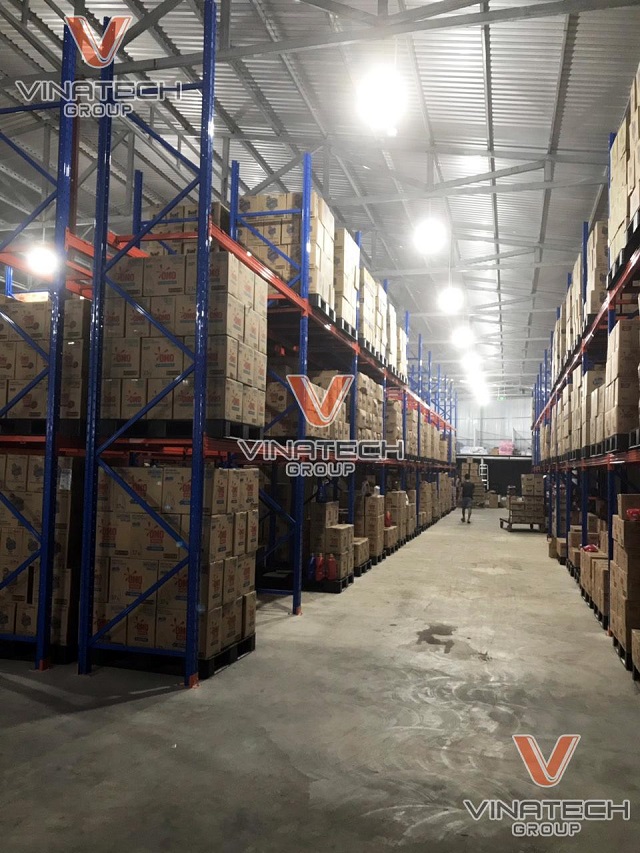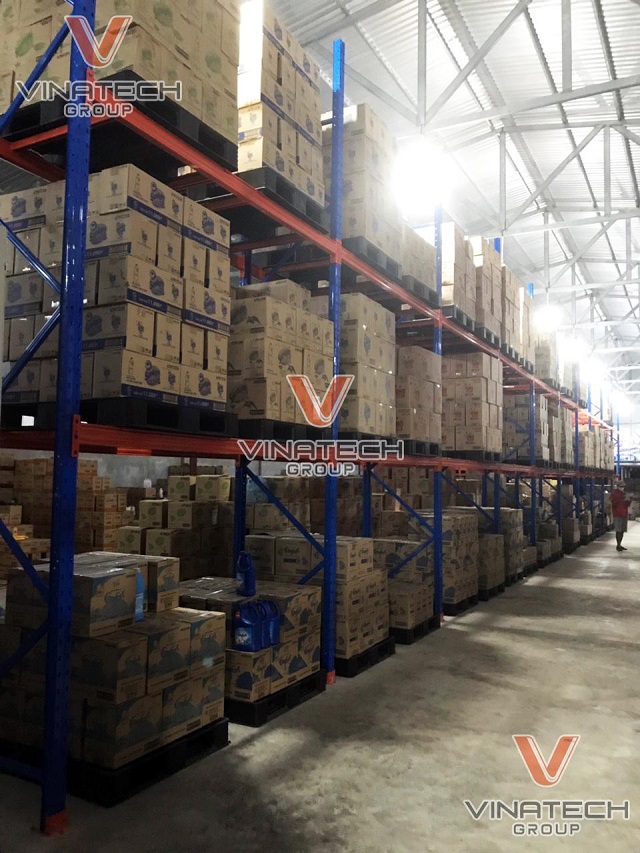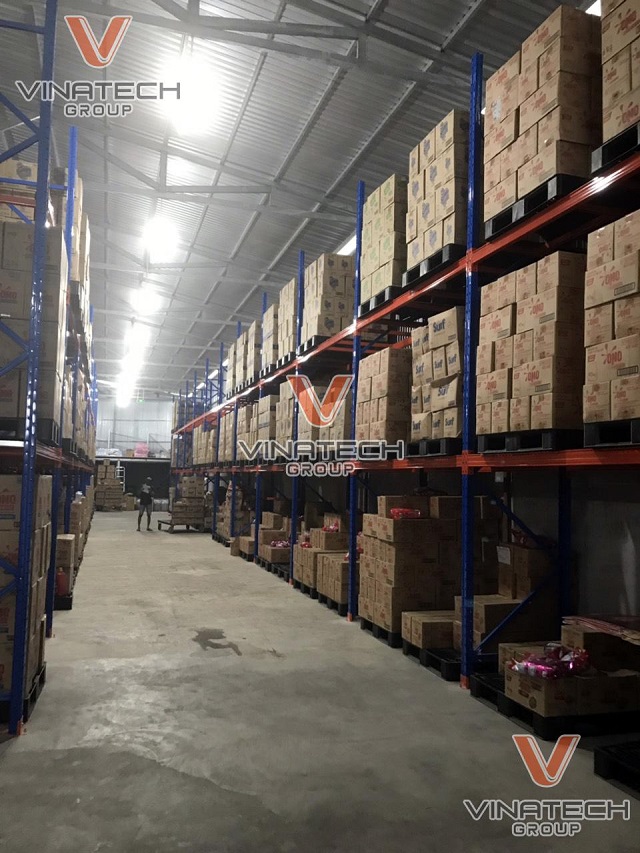 2.Vinatech Group produces the warehouse rack with high safety level
+ High safety level
The most our priority criteria in manufacturing is quality standard, including: the thickness parameter, the weight and product durability. These are the basis safety standard which applied for warehouse rack system.
In particular, the durability criteria is highly important due to the specificness of this rack has been applied for heavy cargo storage, which are subjected to the impact of large loads frequently, especially in heavy industrial warehouses. Therefore, warehouse rack system must be durable type for long-term use purpose as well as avoiding all threats to cargo and employee.
Accordingly, Vinatech Group has strictly selected the premium raw material as well as combined with high automation production line, modern powder coating technology in order to produce the high quality product which are all compliance with the European standard.
+ Optimize the customer benefit from reasonable price of direct manufacturer.
Vinatech Group always seek to find the most efficiency solutions to prioritize the practical Customer right and benefit. Therefore, our partner could save their own cost and initial investment expenses effectively since cooperating with us.
Not only the immediate benefit that customers can work directly with highly reputable manufacturer, but also they can have an opportunity to receive a special discount from Vinatech Group policy.
Vinatech Group has carried out many warehouse rack projects for many famous National Enterprises,, such as: Aeon Mall Ha Dong Shopping Center, Makita, Sanest Khanh Hoa, etc. For further information and service, please feel free to contact Hotline 0978.755.579 for prompt feedback